Bayford War Memorial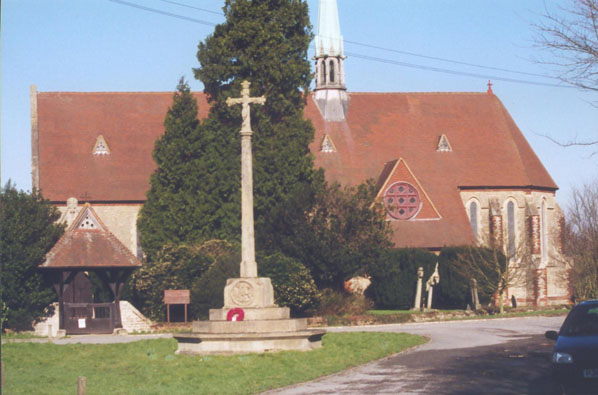 The War Memorial stands outside the churchyard in a triangle of grass.
The two plaques bearing the names of the fallen are inside the church on the north wall of the nave. An enlarged image can be found here here. I have researched the names on the war memorial using the the Commonwealth War Graves Commission web site. Please let me know if you have further information or if any of the information is incorrect.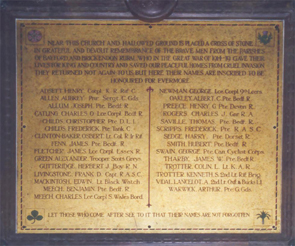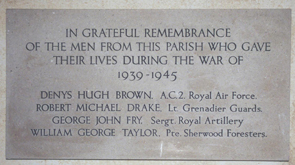 The inscriptions on the plaques are as follows:
Hertford's War Memorials
Bayford Memorial Inscriptions
Gerish Monumental Inscriptions Find out about William Blyth Gerish (1864-1921) at Herts Direct and The National Archives